In the pharmaceutical and process industries Powder Filling Machines are used for precise quantity filling in bottle which helps to minimize process time and maximize production yield.
In Powder filling machine Controller, logic is based on rotation counts, object sensing and powder level sensing. Here, user can set  rotation count value and object sensing timing in PFMC device as per required volume to be filled.
PFMC controller also count and display total number of filled bottles during process which make accountability.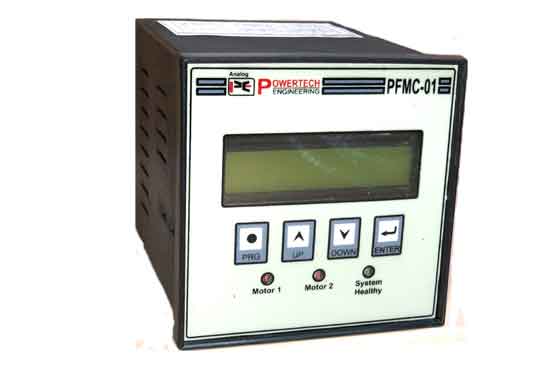 Specification
Operating Voltage   :  230VAC(rated)
Operating Current  :  500 mA(rated)
LCD display  :  16*2 LCD
Keypads  :  4 keys
Indication  :  3 LED indication
Relay for Motor Operation :  2 Relay, 7 Amp.
Sensing Inputs :  3 Proximity Sensors (15 VDC, from NC)
Device Setting  :  Yes (through keypads)
Dimension  :  130x95x95 mm